Hello Readers,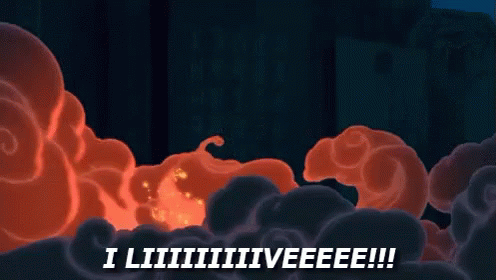 I know I've been completely absent kind of quiet this past month. I've just been adjusting to my new home and doing a decent amount of school. Camp NaNoWriMo is coming up next month and I am extremely excited to write a completely new novel for it.
I really like Mushu gifs, alright? Give a girl a break.
Anyway, Mushu gifs aside, this has been an interesting month for me. I moved across the ocean, have lived and am currently living in a hotel for a little over three weeks now, been to a mall with a ski slope and penguins in it (no, I am not joking, that is a legit thing), and met a lot (and I mean a lot) of new people.
Here are some things I've learned or relearned about moving:
It gets easier once you're actually there.
Emotions don't make sense, just go into it knowing that. Let yourself feel the emotions, eat a bag of goldfish, and move on. No sense in dwelling on them.
Moving is an adventure, it's a chance to explore something new. You have a completely blank slate. Nobody knows anything about you. You have so many opportunities to make minions to read your books one day new friends.
Find an anchor and you'll be fine.
You'll dream about all the goodbyes you said and wake up disoriented. It's alright. Relish the feeling of knowing you're done with goodbyes for a while and rub the sleep from your eyes.
If you want to get to know people, you need to go and make the first step. Prove that you're going to stick around.
People are much friendlier than you might think.
Moving is scary but it's not as scary as we make it out to be.
If you eat more ice cream than normal, it is completely fine.
Remember, goodbyes are hard but they are worth the hellos you said.
If you leave, it isn't the end of the world. Rather, the beginning of a new one.
An end is required for the next chapter. Don't hang onto the last words, rather, make new ones.
I hope you all have a great week!
~Ruby Sky