Hello Readers,
Before I get into this, I want my introvert friends to know that I realize being an extrovert is very helpful in the way the world is today; I acknowledge that it is harder for our introverted friends out there, the way life is and the way jobs work. It's not easy being an introvert, or an extrovert, or a human in general.
But lately, it's become common for introverted to be synonymous with "deep". Which isn't true and a bit annoying. Not only for extroverts, who get a bad name because talking a lot is apparently "shallow", but for introverts who now get the added social pressure of always having super deep thoughts. Introverts don't like social pressure. Just let the introverts chill a bit and let the extroverts not feel bad for talking. As an extrovert myself, it's a little annoying when people automatically assume you're peppy and love small talk.
I see a lot of posts about introverts needing their alone time, and I'm very glad that they're being acknowledged and cared for. I have a lot of introvert friends that these posts have helped me to understand more. I'm glad that people are taking the time to write them. It's common human decency to look out for each other's needs. But also, we need to look after our extroverted kids. I've seen next to nothing on that in the blogging world, and that's probably because there's mostly introverts out here, but as an extrovert myself, I decided to write a post about what the differences and similarities are. We're all human, we all have the capacity to be deep or shallow, regardless of how we process information. I also had no other ideas of what to write and I needed a blog post, but that's on the down low.
Sometimes, the introvert is going to have to move out of their shell because the extrovert needs human interaction or the extrovert will not be able to process the event that happened they'll just straight up die. We need to talk to people. Vice versa, sometimes the extrovert needs to accept that the introvert can't talk until they're recharged and wait for their friend or the introvert may drop dead like a bad phone battery.
Plus, c'mon, extroverts can be just as deep as introverts. We just get our energy from talking to people, while introverts get it from being alone. Internal processing vs. external processing. It's not a bad thing, either way, and it doesn't mean that if you're an introvert that you're destined to constantly have deep challenging thoughts or if you're an extrovert you're going to love small talk with a burning passion. I'm an extrovert and I don't like small talk all that much.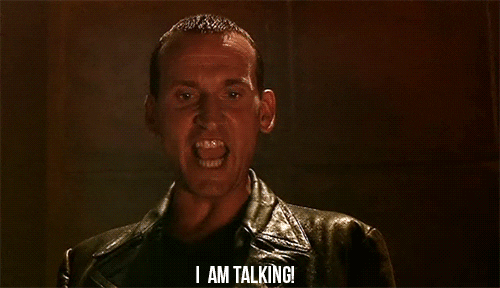 It's really just about how you recharge your energy levels. Extroversion is also not a synonym for "confidence". I have met incredibly confident introverts and insecure extroverts.
Moral of the story: remember these two definitions; a) introversion means that you get your energy from time alone and b) extroversion means you get your energy from time spent interacting with humans. Nothing else.
Now go out into the world and use your new found knowledge to understand your friends and family better.
~Ruby