Hello Readers,
Have you ever looked around at all the other artists (whether they are writers, musicians, painters, etc.) and then looked at yourself and done a little something like this: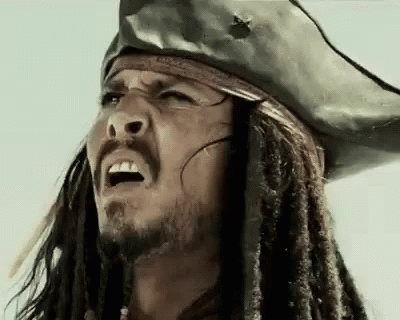 You look around at other writers sipping their hot beverages and hammering out more words than you knew could be actually strung together in a coherent fashion, and then you look at yourself and your iced tea and your measly 200 words. You want to cry a little but you hold it in, staring at your blank word document and cracking your knuckles as you hum Eye of the Tiger to get pumped.
Oh, but that's just the beginning.
The existential crisis will be starting any time now.
Am I writer?
I'm not dedicated enough, does that mean I'm not as passionate about stories?
Do my stories suck?
I've been dealing with some of this lately. Words are coming slower and it seems like everybody else got some crazy writing kick I missed out on. But, as I began talking it out with people and thinking about it, I am still just as much of a writer as I was when I was hammering out around 2,000 words a day for a month.
Being an artist is not dependent on how much art you produce in a session or how long you've been doing it.
Quite frankly, sometimes there are seasons where you just can't do it. You have to step back, take a break. Sometimes you can push through those and create fantastic content, but sometimes you can't. That's ok.
Sometimes you just have to wait a bit. But one thing that I do know is that being an artist, it's not just about what you create, it's about how you see the world. I have always loved stories. I have always been a storyteller. I have never tired of that.
But sometimes writing is hard. Sometimes drawing is hard. And when that happens, we panic. We panic because we fear we are losing such a core part of ourselves, that we are somehow defective or not "real" artists.
You are a real artist. You are a real artist if you're on hiatus. You're a real artist if you're pounding out only 10 words a week.
Sometimes we write what we want others to hear, and sometimes we write what we need to hear. I think today, I wrote a bit of both.
~Ruby